Who We Are
The Friends of Roundhay Park (FoRP) is a charitable organisation formed in 1994 by local Leeds residents who decided to get involved with the Park, rather than just talk about it. They had the vision to create an organisation bringing together all lovers of the Park.
READ MORE
What We Do
Our aims are to actively protect, preserve and improve the facilities and natural beauty of Roundhay Park for the enjoyment of all its users. Guided by Leeds City Council Parks & Countryside Services, our volunteer groups and Working Parties undertake general maintenance and planting work in selected areas of parkland, gardens, woodlands, streams and footpaths. Our most recent project has been the fundraising to pay for the redesign and new equipment in the Lakeside Playground.
READ MORE
Latest Park News
We keep our members up to date by way of the latest news concerning our park published on our website along with quarterly newsletters. Any important notices are sent via the optional Mailchimp email service
Things we do well
Spring, Summer and Winter Newsletters, which are posted to our members prior to publishing on our website
Read More
The provision of healthy food for our Ducks, Swans and other waterfowls. This also helps prevent the lakes from becoming clogged up with bread from well meaning visitors.
In June 2018 we organise an 'Amnesty For Ducks' whereby we exchanged free nutritious duck and swan food for any bread brought by our visitors. It was a great success.
Our Membership

As of today, FoRP has a Membership of over 900, made up of a diverse mix of people. Anyone and everyone is welcome and you do not have to live in Roundhay, or even Leeds. All that is needed is a love of Roundhay Park together with a small subscription fee to help support our efforts.

Single, Joint and Family memberships are available through our shopping cart at only £10, £15 and £20 per annum and includes two free entries per year to Tropical World All of our income is spent in helping maintain the park for everyone to enjoy.
Please Click Here and Join Us
Some of our projects
The Friends Garden. Tucked away at the Western (Old Park Road) end of Canal Gardens is "The Friends Garden", a lovely small woodland garden designed and built by Friends of Roundhay Park.
VISIT THE GARDEN
Roundhay Park Tree Trails. Our special app for your mobile phone to guide you through the historic trees of our park
GET THE APP
Some of our Campaigns
From raising money to pay for a super new childrens playground, to providing proper food for the many ducks, swans and waterfowl who's home is our park, our campaigns and volunteer working parties, ensure the welfare of the park, its wildlife and it's visitors is maintained.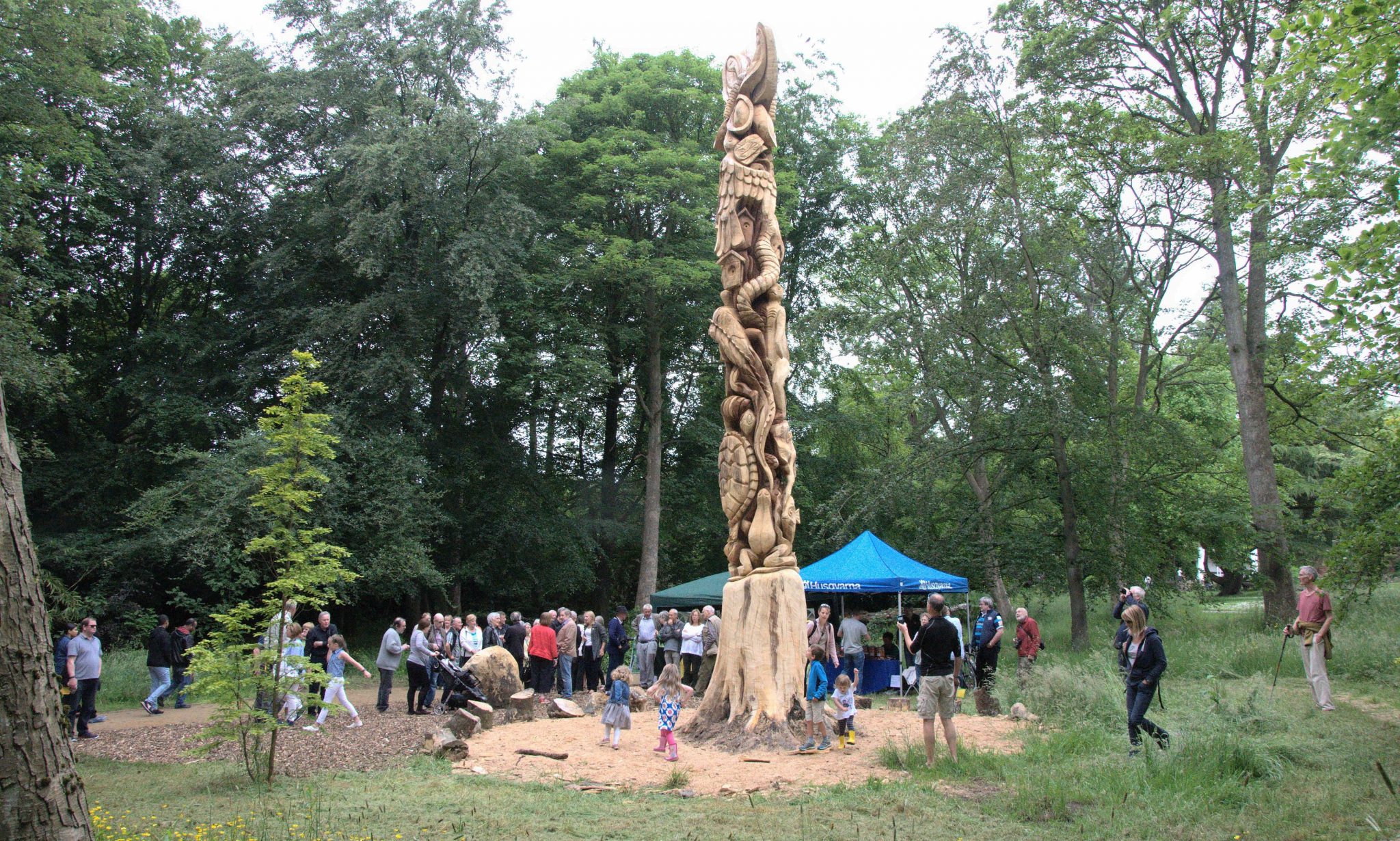 #
Contact us
You can contact us by using the email form below, or write to us at: The Friends of Roundhay Park, PO Box 129, Leeds LS8 1WY