Help us celebrate 150 years of Roundhay Park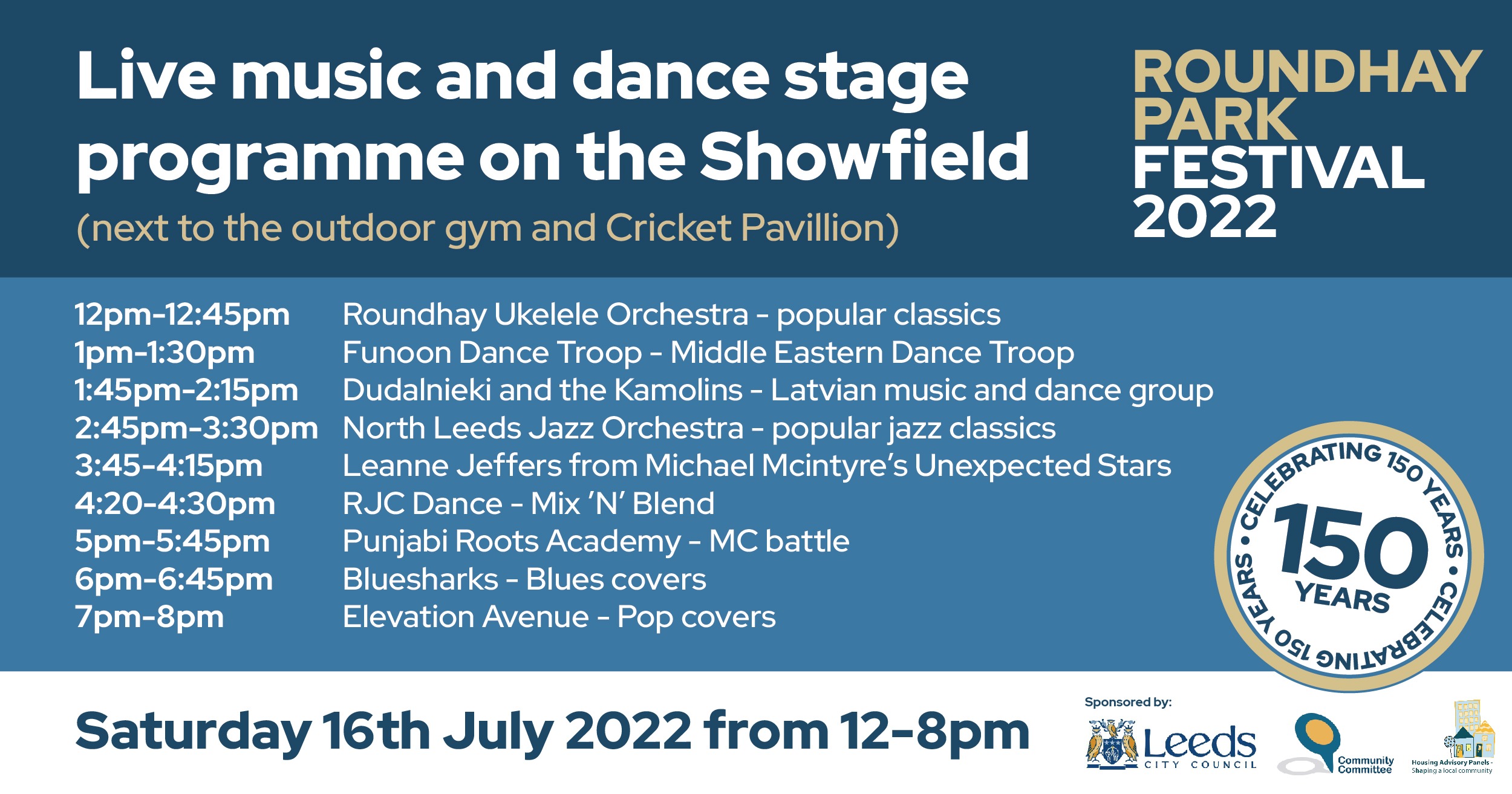 This summer we are hosting a fully inclusive programme of events in Roundhay Park commemorating its 150-year history and are inviting the people of Leeds to visit and celebrate together.
This year marks the 150th year that Roundhay Park was officially given to the people of Leeds by John Barran, who was then Lord Mayor.
After it was officially opened in 1872 it became famous as the 'People's Park' and one of the finest destinations to visit in #yorkshire.
The summer events will include walks, talks, art exhibitions and music Culminating on Saturday 16th July at "Roundhay Park Festival – Celebrating 150 years" from 12-8pm.
The free festival will take place at the show field and centre around a large stage filled with music and dance from people across leeds from all ages and backgrounds.
Surrounding it will be community, food and business stalls, fairground rides and activities led by groups like the Foot Tech Academy, Premier Martial Arts, White Rose Canoe Club and the Leeds Parks and Countryside Service forest team.
More than 30 community groups with an interest in the park have pledged their support, among them are Love Leeds Parks, Roundhay WI, Yorkshire Butterfly Conservation, Leeds Photographic Society, the Leeds Civic Trust, Oakwood Cinema, the Leeds Geology Association, Chapel FM, and Roundhay Environmental Action Project (REAP).
There will also be an art and photographic exhibition in the Mansion Education Rooms and Morris dancers the Buttercross Belles and the Alwoodley Community Choir will perform near the The Lakeside Cafe.
If you would like further information direct message us here or email pr@forp.org.
More inormation is available under EVENTS on this website