The Friends of Roundhay Park (FoRP)

is a charitable organisation formed in 1994 by local Leeds residents who decided to get involved with the Park, rather than just talk about it. They had the vision to create an organisation bringing together all lovers of the Park.
As of today, FoRP has a Membership of over 700, made up of a diverse mix of people. Anyone and everyone is welcome and you do not have to live in Roundhay, or even Leeds. All that is needed is a love of Roundhay Park together with a small subscription fee to help support our efforts.
Join On-Line Single, Joint  and Family memberships are available through our shopping cart at only £10, £15 and £20 per annum.
All of our income is spent in helping maintain the park for everyone to enjoy. Click Here For Membership Details  
---
Exciting News!
We have smashed our target for the new Lakeside playground – just 5 months after our fundraising campaign was officially launched.
Read More…
New to our Gallery: Roundhay Park First Centenary (1972)A 28 Page special edition of the Yorkshire Evening Post newspaper in 1972, marking the first centenary of the opening of Roundhay Park. Kindly donated to FoRP. 
The Roundhay Park Floral Walk Leaflet is now available.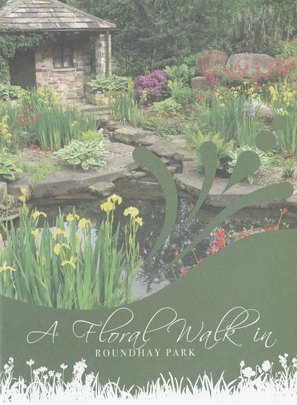 One of the attractive features of Roundhay Park are the magnificent floral displays in different areas of the Paark, which have contributed to success in the Britain in Bloom competitions and to Gold Medal winning exhibits at the Chelsea Flower Show.
This new leaflet produced by the Friends takes you on an easy stroll from the Princes Avenue car park, past most of the main floral displays ending up in the award winning Specialisst Gardens.
The trail is on tarmac and gravel paths so is suitable for both buggies and wheelchairs.
Copies of the leaflet are available free of charge at Tropical World reception and in the Mansion.