The Friends of Roundhay Park (FoRP)

is a charitable organisation formed in 1994 by local Leeds residents who decided to get involved with the Park, rather than just talk about it. They had the vision to create an organisation bringing together all lovers of the Park.
Roundhay Playground
It's happening just in time for Christmas!
The 2019 calendar is now available
The calendar can be purchased from the following retailers.
With Love, 633b Roundhay Road, Oakwood
The Garden Room Restaurant and Coffee House, The Mansion, Mansion Lane, Roundhay
Lakeside Café, Roundhay Park
Del Verde Restaurant, Park Lane, Roundhay
Philip Howard Books, 47 Street Lane, Roundhay
Tropical World Shop, Princes Avenue, Roundhay Park
Headrow Gallery, 588 Harrogate Road, Alwoodley
One Stop Shop (Bhogal Family Stores), 2 Chandos Gardens, Lidgett Lane, Gledhow
Also at the Farmers' Markets on Saturday, 20th October and Saturday, 17th November
You can also purchase a copy from our website shop.  To do so CLICK HERE
The Roundhay Park Floral Walk Leaflet is now available.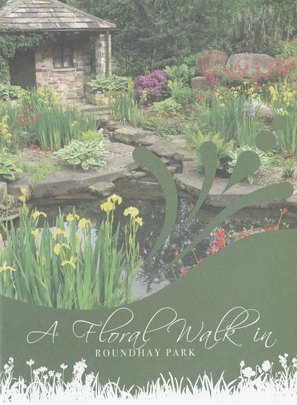 One of the attractive features of Roundhay Park are the magnificent floral displays in different areas of the Paark, which have contributed to success in the Britain in Bloom competitions and to Gold Medal winning exhibits at the Chelsea Flower Show.
This new leaflet produced by the Friends takes you on an easy stroll from the Princes Avenue car park, past most of the main floral displays ending up in the award winning Specialisst Gardens.
The trail is on tarmac and gravel paths so is suitable for both buggies and wheelchairs.
Copies of the leaflet are available free of charge at Tropical World reception and in the Mansion.